Author of #Suspense #Thriller #Supernatural #Mystery Stories that Empower Women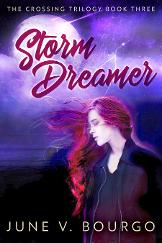 International Writer's Inspiring Change 5-Star review
*
* * * * Real Laplaine 5.0 out of 5 stars
A thriller with a unique edge. Reviewed in the United States on September 9, 2021.
Storm Dreamer by June V. Bourgo, the 3rd book in The Crossing Trilogy, is a murder thriller unlike most in that genre. In our modern times, the subject of past lives is becoming less mythology and more fact as people, whether through regressive therapy, or other means, pull back the veil on former lives they have lived. In this case, a young woman is plagued by nightmares her entire life. Not only a thriller, but one that taunts the reader to consider another paradigm, one where the vestiges of our former lives remain with us, and moreover, opening the forum for a new discussion.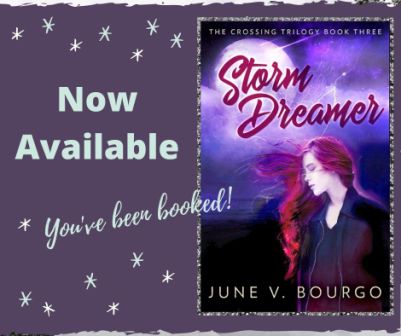 Click HERE to follow purchase link!
When twenty-three-year-old Madie Hayes moves to Stoney Creek to work at the Wildlife Rehabilitation Centre, she believes her life is on track; a dream job, great bosses and co-workers, and maybe even love.
Her life begins to spiral out of control when the nightmares she suffered as a child return to haunt her in her sleep. The lurid dreams only happen during thunderstorms - and the region is in the midst of its rainy season.
In her dreams, Madie sees a young woman in frightening, increasingly violent situations; it is as if she is calling for help. Going down a dangerous road, can Madie solve the mystery of her dreams - or will she become a victim of something she does not yet understand?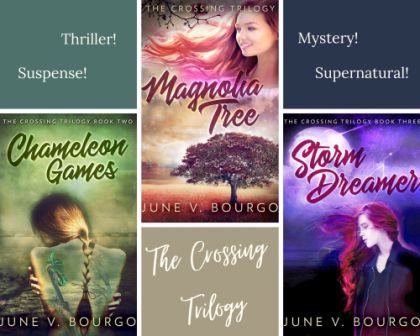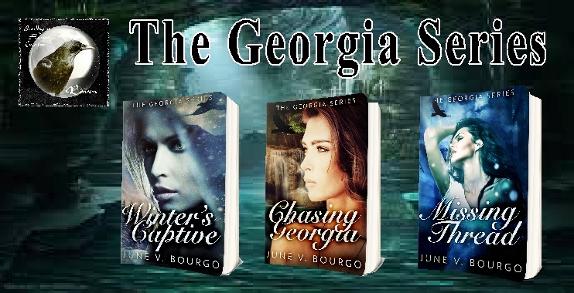 N E X T C H A P T E R P U B L I S H I N G