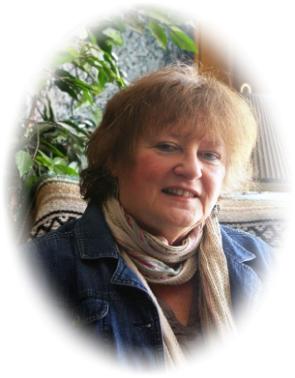 AUTHOR, FOUNTAIN BLUE PUBLISHING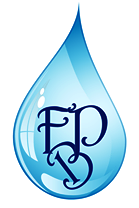 June Bourgo was born and raised in Montreal, Quebec,
the youngest of four siblings. She grew up a shy dreamer
who loved to write.
Her life journey has taken her down many different
paths from commuting by ferry to work with a
communications firm, to living in a houseboat in Victoria
Harbour, BC, managing a physiotherapy clinic, and working
at a remote gold mine with a resident grizzly, on top of a
mountain in the Yukon.
June lives on Vancouver Island, off the west coast of
Beautiful British Columbia with her husband and their
grey tabby, Picasso. She married her husband, Dennis in
1986. She writes copy for her artist husband and her
publishing credits include feature articles for a single-
parenting magazine.
Her writing inspiration comes from the raw nature and
ocean surrounding her home, and the laid-back
lifestyle of Island life.
June Bourgo works full-time as a novelist.
Her cottage overlooking the Salish Sea
June's favorite place to write, create characters, develop stories , or relax with her husband and their grey tabby, Picasso.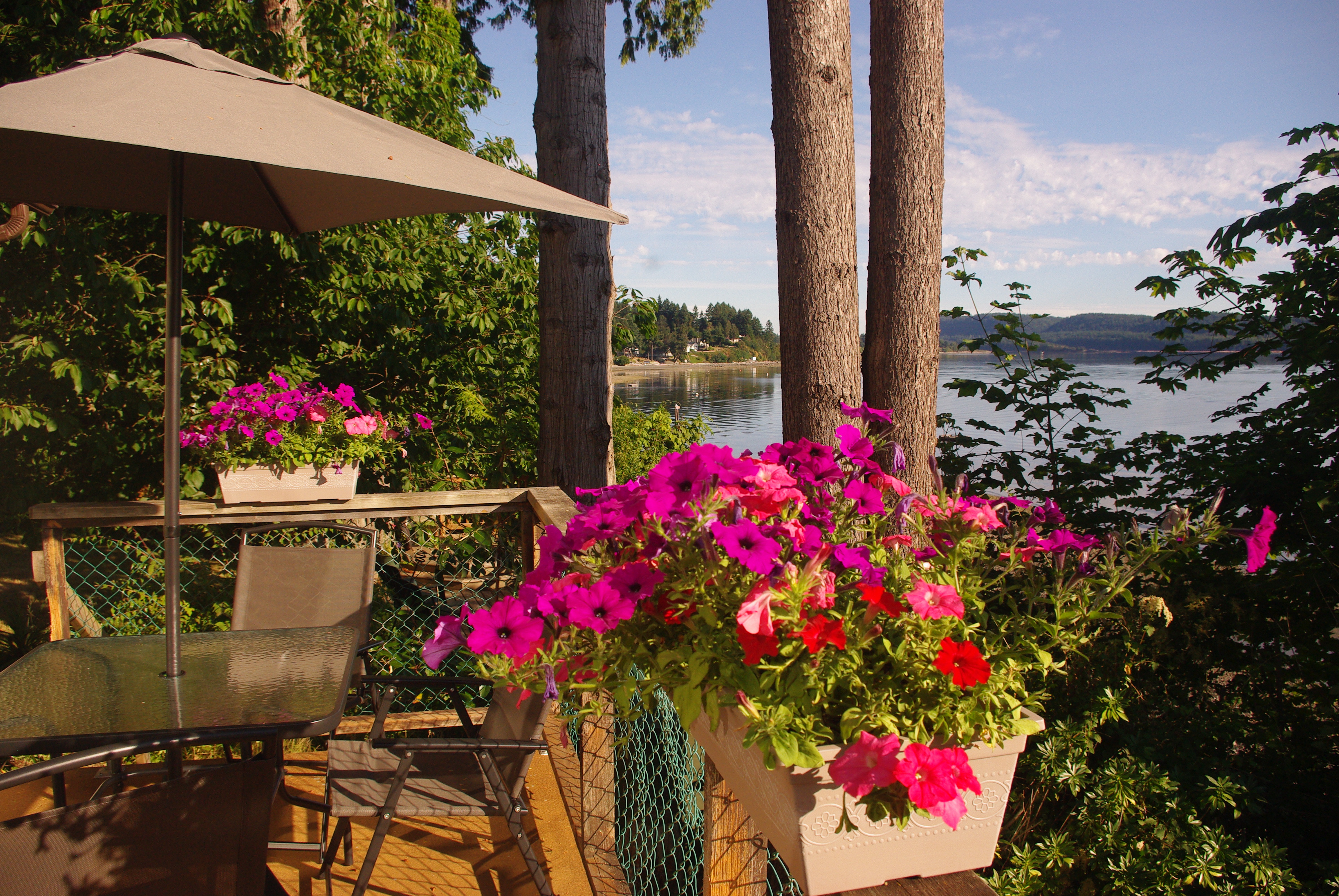 THE GEORGIA SERIES
Winter's Captive, Book 1
Chasing Georgia, Book 2
Missing Thread, Book 3
This series was inspired by the Author's struggles in an abusive first marriage. Her intention was to share lessons she learned
about life and relationships through the fictitious story of her main protagonist.
Her heroine, Georgia Charles embarks on a
journey of survival that takes her down a road to
empowerment and enlightenment.
The books span a nine year period in the life
of a woman who faces physical, emotional,
and mental angst.
In Book 1, Georgia is lost in the wilderness
and forced to make decisions to survive the
cold, harsh winter. Will she make the right choices to not
only secure her survival but that of her unborn child?
In Book 2, Georgia tries to start a new life.Can she
overcome her fears of commitment and accept love
again? Should she say yes to her ex-husband's wife's
life-changing request that will affect so many? And what
of the stalker who's determined to make Georgia his own?
In Book 3, Georgia disappears, taking Sean on
a journey to Texas in search of his wife. An accident
(or is it?) propels Georgia into a battle that not only
threatens her survival, but also stretches the very fiber
that holds her family together. Can Georgia overcome
the elements threatening to destroy her family?
And how does an FBI investigation tie into Georgia's plight?